Site 2.53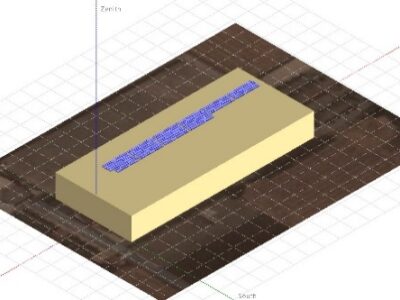 Health
Average Specific Yield
1276 kWh/kWp
Total Estimated Loss
4.02%
CAPEX, OPEX
0.2 ₹/Wp, 0.07 ₹/Wp/a
Expenditure / Energy
1.7 ₹/kWh to 1.1 ₹/kWh
Abstract
Loosely hanging cables with low bending radius were found. Modules with detached J- boxes found on site. It is recommended to (i) assign string labelling, (ii) improve cleaning activity, (iii) clean inverter fans and filters more frequently, (iv) establish inverter grounding, and (v) sharp objects shall be immediately removed from the installation area. The estimated production boost expected by the retrofitting actions lies between 4% and 6.3%.
Main Findings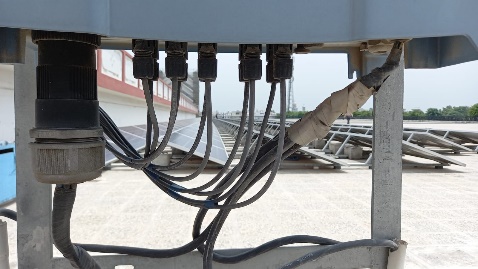 Missing string labelling.
Cable management: Cable layout with cable racking. Missing string labelling.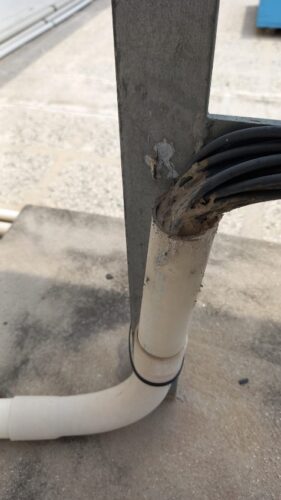 Cable conduit with foam.
Conduits are secured with filling foam.
Inverter filters soiled.
Inverter fans and filters are noisy from soiling.
Inverter is not grounded.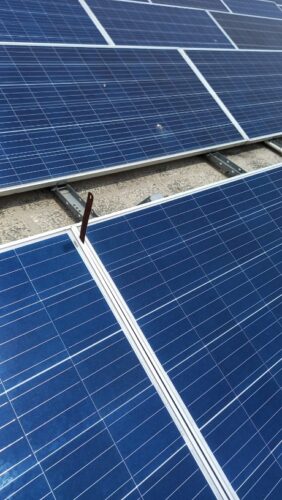 Sharp blade between modules.
Sharp blade placed between modules
Irradiance sensor and LA found on site.
Hot cells from IR imaging.
IR analysis reveals hot cells from soiling.
Based on the IV curve measurements, no underperformance was observed in the tested modules.
Defects from EL imaging.
The EL image reveals presence of few long cracks. These defects are not expected to impact performance or safety in their present state.
Impact on Performance
Heavy Soiling
The system performance was affected by soiling loss of 2.9%, estimated from IV curve measurements. Modules are soiled from cementing.
Near Shading
According to PVsyst simulation, the near shading losses account to 2.16%.
Total Estimated Energy Loss
≈ 4.02%
Proposed Solutions
Strings, tables, and inverters should have a suitable labelling (UV-resistant).
The cleaning cycles shall be increased based on the results of a soiling study that adjusts the cleaning needs to each season.
Inverter fans and filters shall be cleaned more frequently.
Grounding shall be established in inverter to ensure system and personnel safety.
Modules are shaded from the inter-row spacing used. Tables shall be rearranged to have a higher pitch.
Sharp blades and objects found on site shall be immediately removed since they pose a safety threat.